Register
Maine Development Day (3 Positions) Lacrosse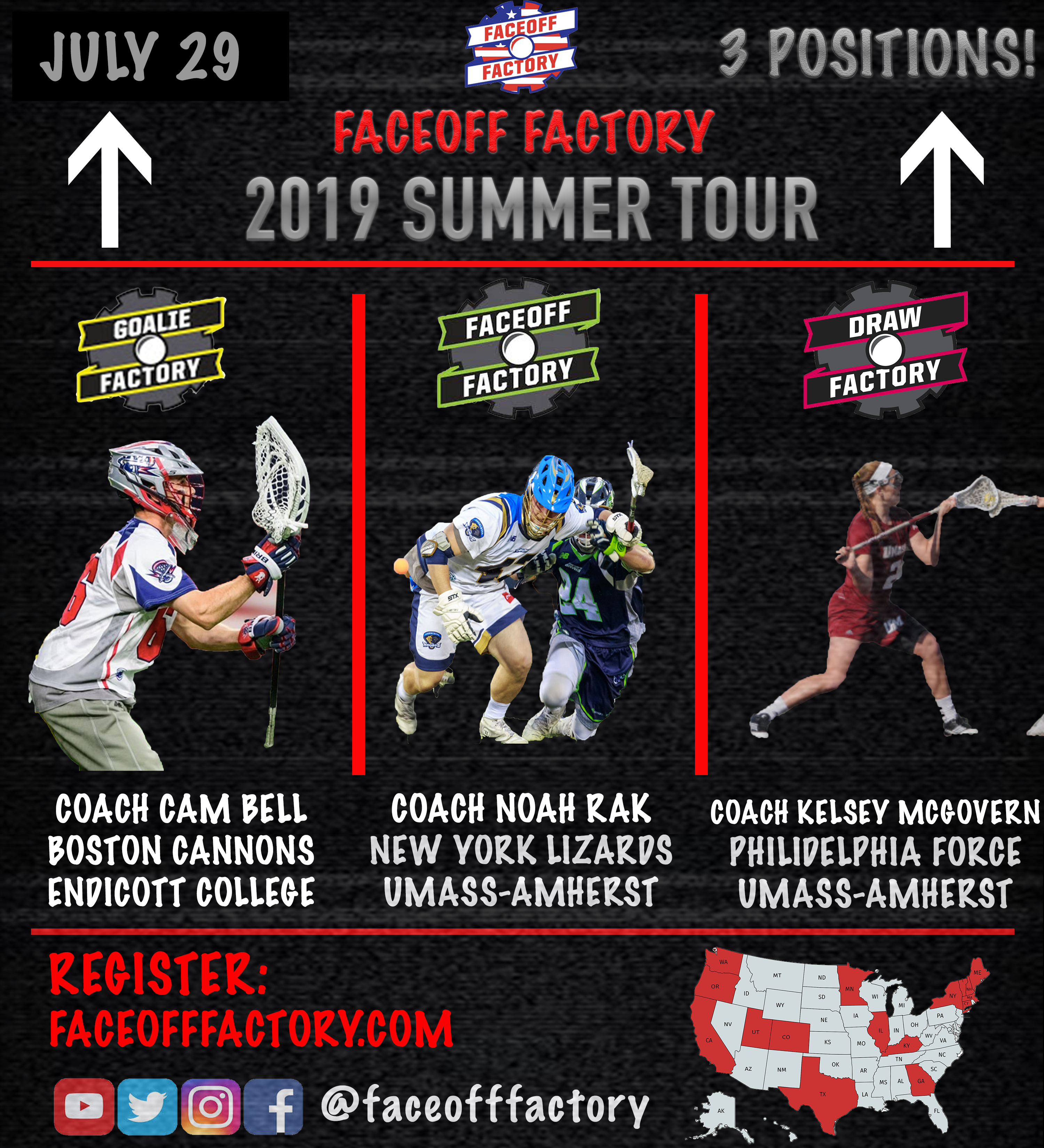 Dear Players, Parents & Coaches;
We are pleased to announce that we will be hosting a Face-Off, Draw & Goalie Development Day in North Berwick, ME. The Clinic will take place on July 29th, 2019 from 6:00-8:00PM.
Face-off training will be led by Coach Noah Rak. Coach Rak was the Hounds' 30th overall pick in the 2018 MLL Collegiate Draft. A product of UMass-Amherst, Coach Rak ranked second in the CAA and 15th in the nation with a 59.3 face off win percentage. His 506 career wins and 278 ground balls are a UMass record. He was also named NEILA All-Region First Team and All-CAA First Team. In his first professional season, Coach Rak took a total of 170 faceoffs while starting several games and accumulating 31 career ground balls. Coach Rak currently serves as the Chesapeake Bayhawks Faceoff Specialist.

Draw Training will be led by Coach Kelsey McGovern. During her collegiate career Coach McGovern was an All-American & Captain during her time at Umass-Amherst. She was named inside lacrosse top 10 game changer list due to her draw capability. Coach McGovern set and broke total career DC's (201) and season high DC's (110). Captured most season DC in Umass history on torn ACL in second round NCAA game in 2013. She was also named NCAA's Top 5 Draw specialists. During her Coaching career McGovern spent time at Umass-Amherst, Bryant University, and Harvard University. Coach McGovern propelled Bryant into top 20 category nationally for draw control wins. She coached All American and draw specialist Hannah Murphy in 2017 season who ended up breaking her own current draw control records. Hannah Murphy led the nation in draw control wins at 212, set an A10 conference record, and is 3rd in the NCAA history books at 522.

Goalie Training will be held by Coach Cam Bell. Bell, a Falmouth, Maine native, earned All-State First Team honors in 2012 following All-State Second Team honors in 2011 for the Yachtsmen of FHS. After graduation, Bell attended Endicott College on the North Shore where he majored in Sport Management and racked up numerous accolades. The goaltender was 2013 CCC Rookie of the Year and was named to the CCC First Team in 2013, 2014, 2015, and 2016. Cam garnered USILA Honorable Mention All-American in 2013, 2014, and 2015 as well. A two-time CCC Defensive Player of the Year. Bell was later drafted 67th overall by the Boston Cannons in the 2016 MLL draft and earned his debut in 2018.
Why Faceoff Factory?

Here at Faceoff Factory, we take pride in our grassroots approach. We have had great success with the curriculum we have developed and tested over the course of 5 years. Our training has translated to proper faceoff technique and fundamentals that will ensure immediate and prolonged success at the faceoff position.
Additionally, students will be introduced to and challenged to master core fundamentals, advanced moves and techniques, counters, disruptions, anticipation tactics, proper footwork, appropriate body positioning, tie-up strategy, and situational IQ.
Coaches (Free of charge) - Our clinics are always open to coaches, free of charge. We allow coaches to take notes, record video, and ask questions during/following the event. This is a great way for coaches to get right in on the action, learn from the staff, reinforce what their players learn, and further educate themselves.
Address:
Cost: $70.00 per player
Please direct any questions to James Angelicola (Director of Operations) at 315-256-6106.
Thanks and best regards,
Faceoff Factory