Register
Vermont Weekly Faceoff Training Lacrosse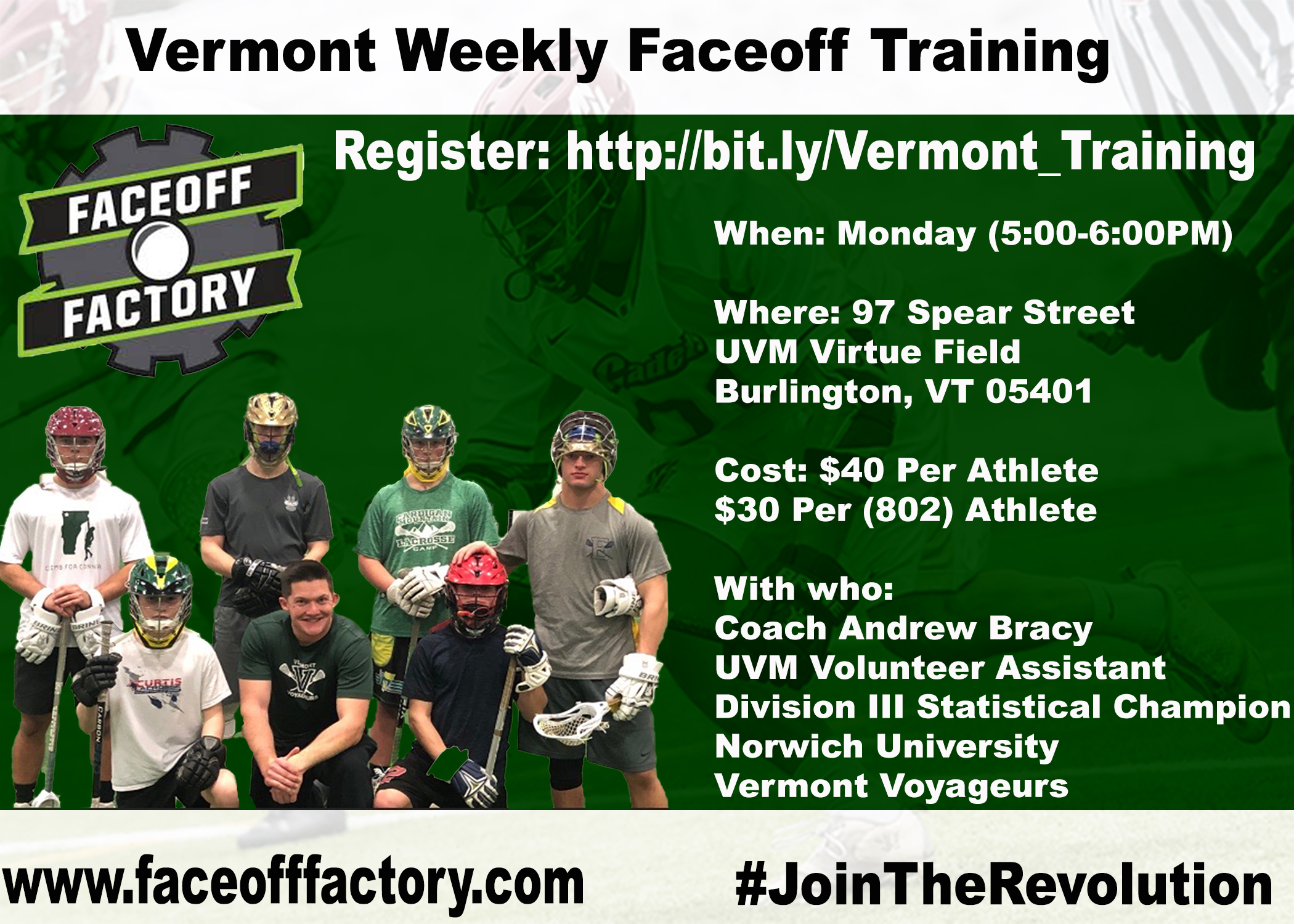 Dear Players, Parents and Coaches;
Face-Off Factory will be holding a group training session on Monday at University of Vermont Virtue Field. Training is open to ALL ages from beginner to advanced level. We will focus on maximizing technical efficiency, footwork, counters, and will spend a significant amount of time working on live repetitions and tie-up situations. The session will feature coaching from Division III Statistical Face-Off Champion and UVM Volunteer Assistant Coach Andrew Bracy.
Session will be held from 5-6
PM.
Address:
University of Vermont
97 Spear Street
Burlington, VT 05401
The cost of each session is $40. Please register online or bring a check made out to Cash.
If you have any questions, please contact Andrew Bracy at 315-405-2818 or at ajbracy31@gmail.com
Thanks and best regards,
FACE-OFF FACTORY
Email: info@face-offfactory.com
Website: www.face-offfactory.com
Like us on Facebook: https://www.facebook.com/TheFaceOffFactory
Follow us on Twitter and Instagram: @FaceoffFactory
Individual Fees

Regular

40.0