Register
Syracuse Weekly Faceoff Training Lacrosse
MonTueWedThuFriSatSun 7:00pm to 8:00pm
Individual Fees

Regular

50.0

+ 3.0% Processing Fee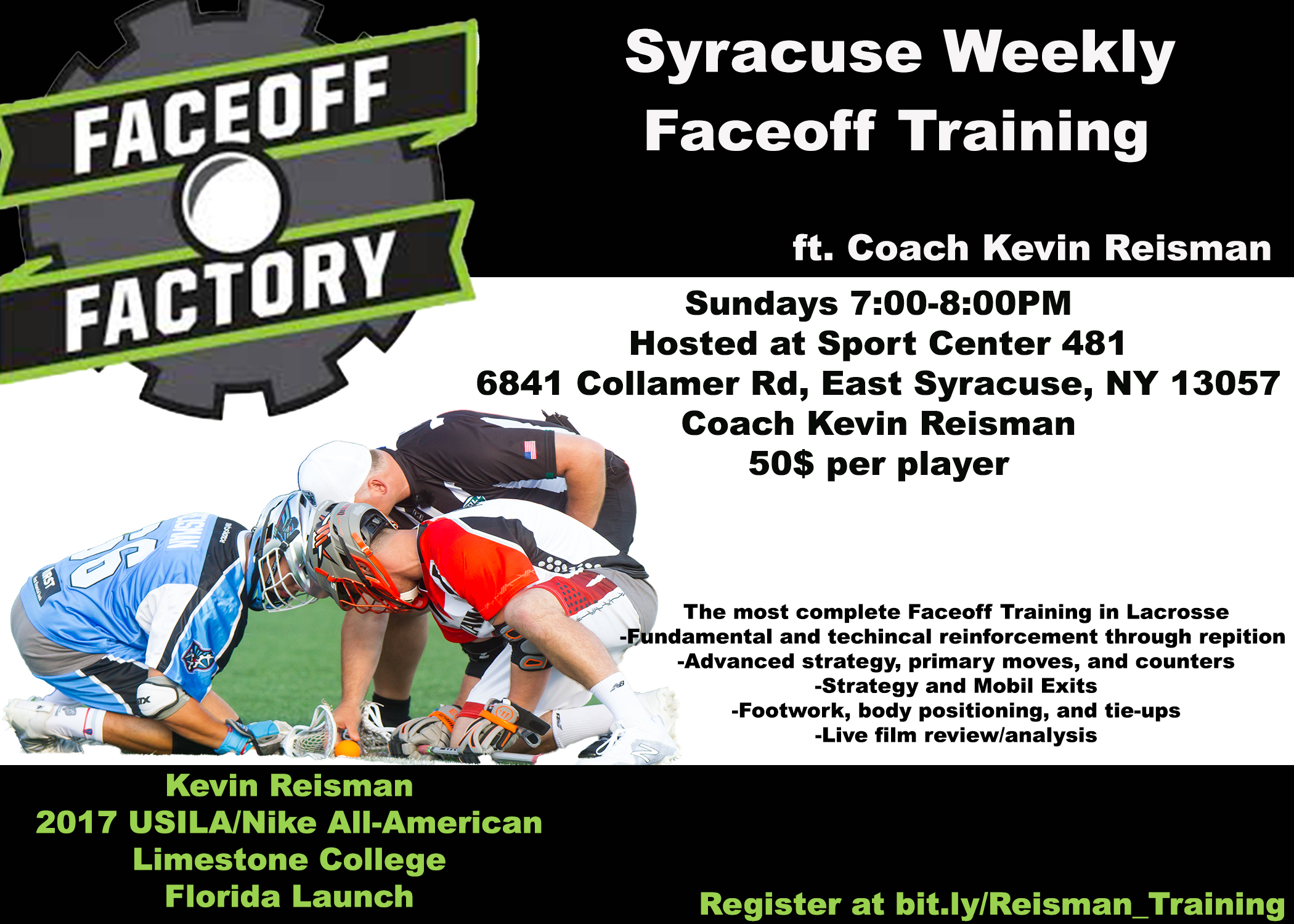 Dear Players, Parents and Coaches;
Face-Off Factory will be holding a group training sessions on Sunday�??�?�¢??s throughout the winter and Spring in Syracuse, NY at Sport Center 481. Training is open to ALL ages from beginner to advanced level. We will focus on maximizing technical efficiency, footwork, counters, and will spend a significant amount of time working on live repetitions and tie-up situations. The session will feature coaching from current Florida Launch Faceoff Specialist and Division 2�??�?�¢??s All-Time FO Win Leader, Kevin Reisman.
Sunday Sessions:
March 11
March 18
All Syracuse sessions will be held from 7:00-8:00PM
Address:
Sport Center 481
6841 Collamer Rd, East Syracuse, NY 13057
The cost of each session is $50. Please register online or bring a check made out to Faceoff Factory.
If you have any questions, please contact James Angelicola, our Director of Sales and Marketing : (315) 256-6106 or
faceofffactory@gmail.com
.
Thanks and best regards,
FACE-OFF FACTORY
Email:
info@face-offfactory.com
Website:
www.face-offfactory.com
Like us on Facebook:
https://www.facebook.com/TheFaceOffFactory