Register
Massachusetts Faceoff Training Lacrosse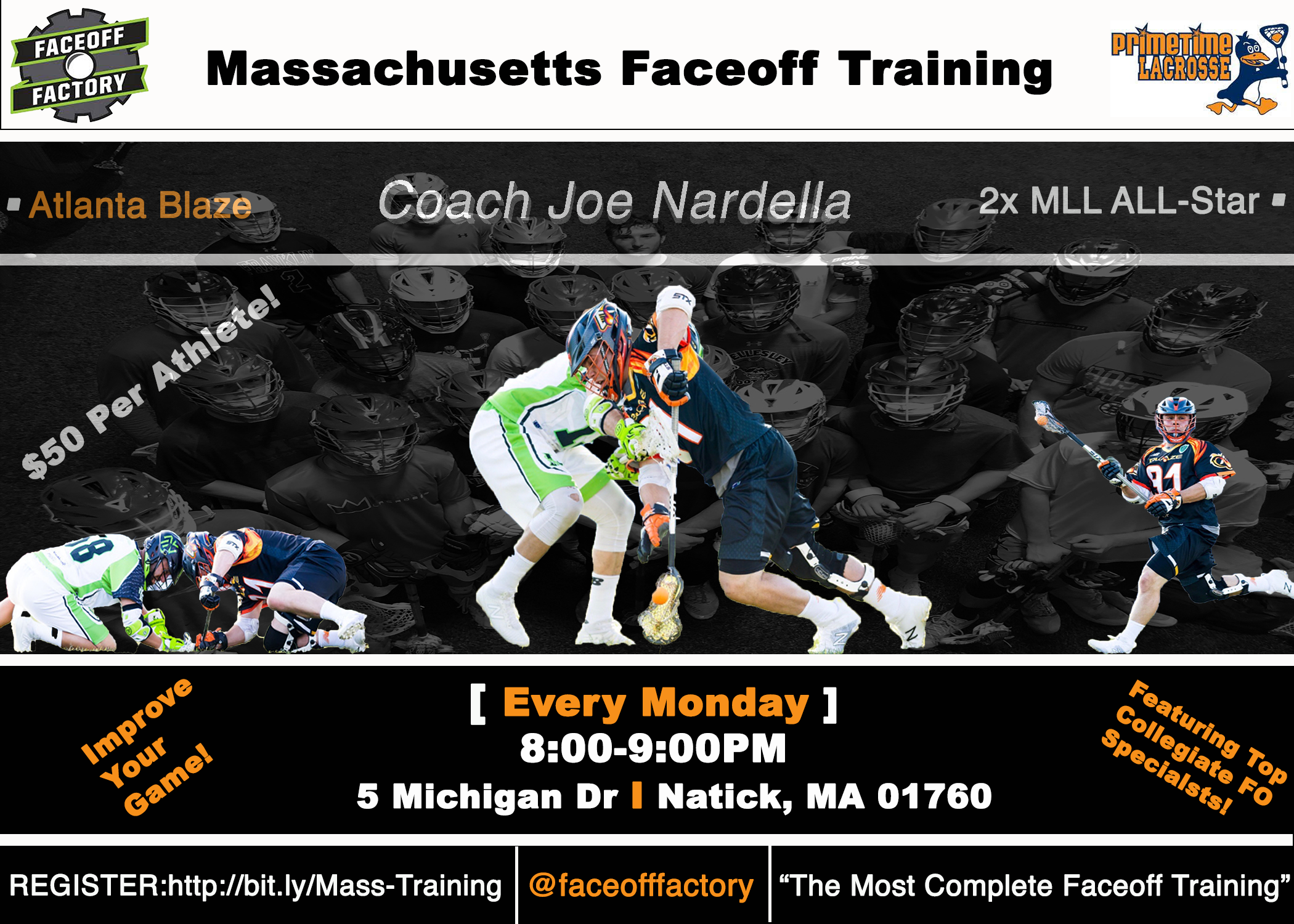 Dear Players, Parents and Coaches;

Face-Off Factory will be holding a group training sessions on Monday's year round in Natick, MA at Primetime Lacrosse. Training is open to ALL ages from beginner to advanced level. We will focus on maximizing technical efficiency, footwork, counters, and will spend a significant amount of time working on live repetitions and tie-up situations. The session will feature coaching from current Atlanta Blaze face-off specialist and Division 1 Coach, Joe Nardella.
*PLEASE WEAR SNEAKERS
Monday Sessions:
* Please note, starting October we will run session from 8:00-9:00PM.
November 19
November 26
December 3
December 10
December 17
All Natick sessions will be held from 8:00-9:00 PM.

Address:
Primetime Lacrosse
5 Michigan Dr Natick, MA 01760
Natick, MA 01760
The cost of each session is $50. Please register online or bring a check made out to Faceoff Factory.
If you have any questions, please contact Joe: (315)727-6914 or faceofffactory@gmail.com
Thanks and best regards,
FACE-OFF FACTORY
Email: info@face-offfactory.com
Website: www.face-offfactory.com
Like us on Facebook: https://www.facebook.com/TheFaceOffFactory
Follow us on Twitter and Instagram: @FaceoffFactory