Register
Massachusetts Faceoff Training Lacrosse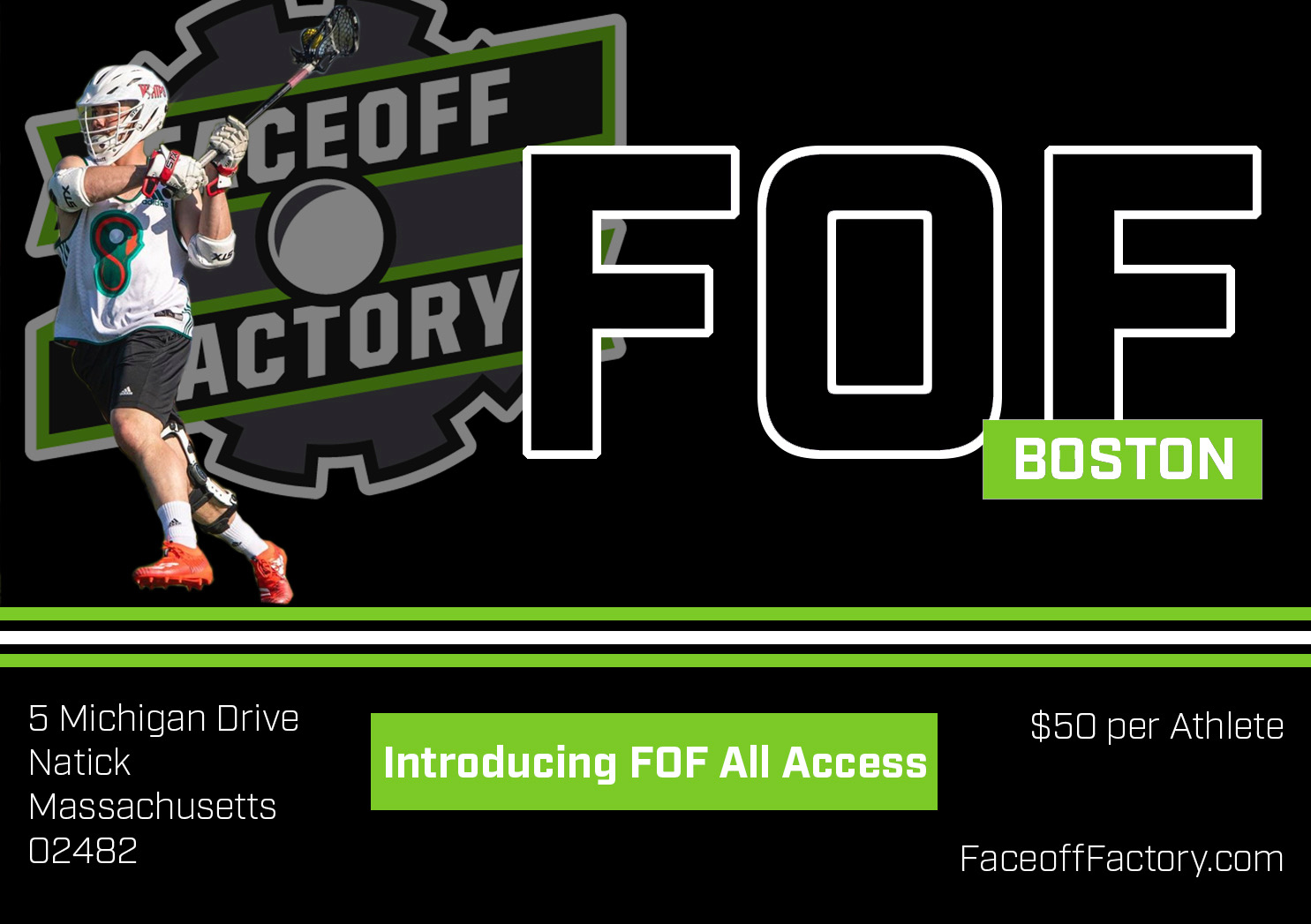 Dear Players, Parents and Coaches;
Faceoff Factory will be holding group training sessions on Monday's year round in Natick, MA at Primetime Lacrosse. Our program is open to students of all ages with the desire to thrive at the X. Our focus is always aimed at teaching and reinforcing the proper fundamentals so we can progress towards implementing advanced techniques, strategy, and situational awareness that is crucial to succeed at the position. Over the course of 5 years, we have studied, tested, and evolved our program to ensure both immediate and prolonged incremental improvement. Players will typically be filmed during our sessions and can access both the instruction and live repetitions from our sessions on our YouTube channel (youtube.com/FaceoffFactory). This session will feature coaching from Coach Joe Nardella. Coach Nardella is the current PLL Whipsnakes FO specialist, 2X MLL All-Star and current player for the NLL Blackwolves. Coach Nardella has 4 years of Division 1 coaching experience with Harvard University.

*PLEASE WEAR SNEAKERS
Monday Group Training 8:00-9:00 PM.
All session include All-Access from 7:00-8:00 PM. Please email faceofffactory@gmail.com to RSVP for All-Access. It will be an additional $70 or $50 for those with our yearly pass.
December 23 w/ Coach Casey Dowd
December 30
Address:
Primetime Lacrosse
5 Michigan Dr Natick, MA 01760
Natick, MA 01760
The cost of each session is $50. Please register online or bring a check made out to Faceoff Factory.
If you have any questions, please contact Joe: (315)727-6914 or faceofffactory@gmail.com
Thanks and best regards,
FACE-OFF FACTORY
Email: info@face-offfactory.com
Website: www.face-offfactory.com
Like us on Facebook: https://www.facebook.com/TheFaceOffFactory
Follow us on Twitter and Instagram: @FaceoffFactory
Individual Fees

Regular

$200.00

Individual Fees

Regular

$140.00

Individual Fees

Regular

$50.00

Individual Fees

Regular

$120.00