Register
Rhode Island Weekly FO Training Lacrosse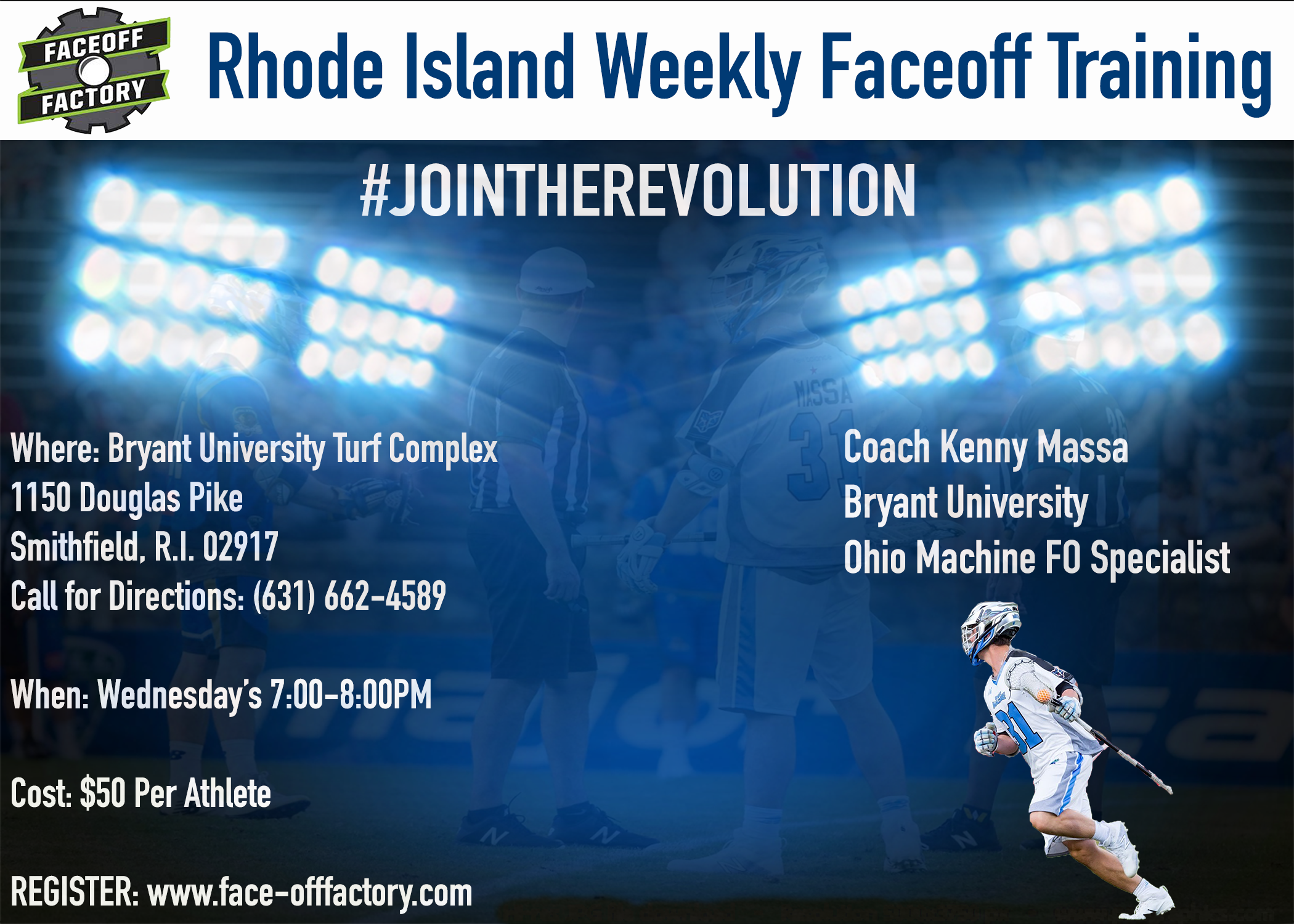 Dear Players, Parents and Coaches;

Face-Off Factory will be holding a group training sessions on Wednesday's throughout the summer in Smithfield, RI at Bryant University. Training is open to ALL ages from beginner to advanced level. We will focus on maximizing technical efficiency, footwork, counters, and will spend a significant amount of time working on live repetitions and tie-up situations. The session will feature coaching from former Bryant University standout and current Ohio Machine Faceoff Specialist Kenny Massa.




Ken Massa graduated Bryant University playing for the Bryant University Bulldogs as a 4 year starter. Massa recently earned All American honorable mention honors and was drafted and activated by returning national champs Ohio Machine. Ken Massa finished his senior year ranked 4th in faceoffs nationally and 2nd in ground balls nationally. Ken Massa was 1 of 4 players in 2018 to post over a 95% faceoff stat which he completed against Drexel while also picking up 20 ground balls. Massa finished his career with 394 ground balls while averaging 11.33 ground balls per game his senior year.

Address
1150 Douglas Pike

Smithfield, R.I. 02917

Call (631) 662-4589 for Directions.



The cost of each session is $50. Please register online or bring a check made out to Cash.
If you have any questions, please contact James Angelicola, our Director of Operations : (315) 256-6106 or
faceofffactory@gmail.com
.
Thanks and best regards,
FACE-OFF FACTORY
Email:
info@face-offfactory.com
Website:
www.face-offfactory.com
Like us on Facebook:
https://www.facebook.com/TheFaceOffFactory