Register
Defense Factory Natick, MA Lacrosse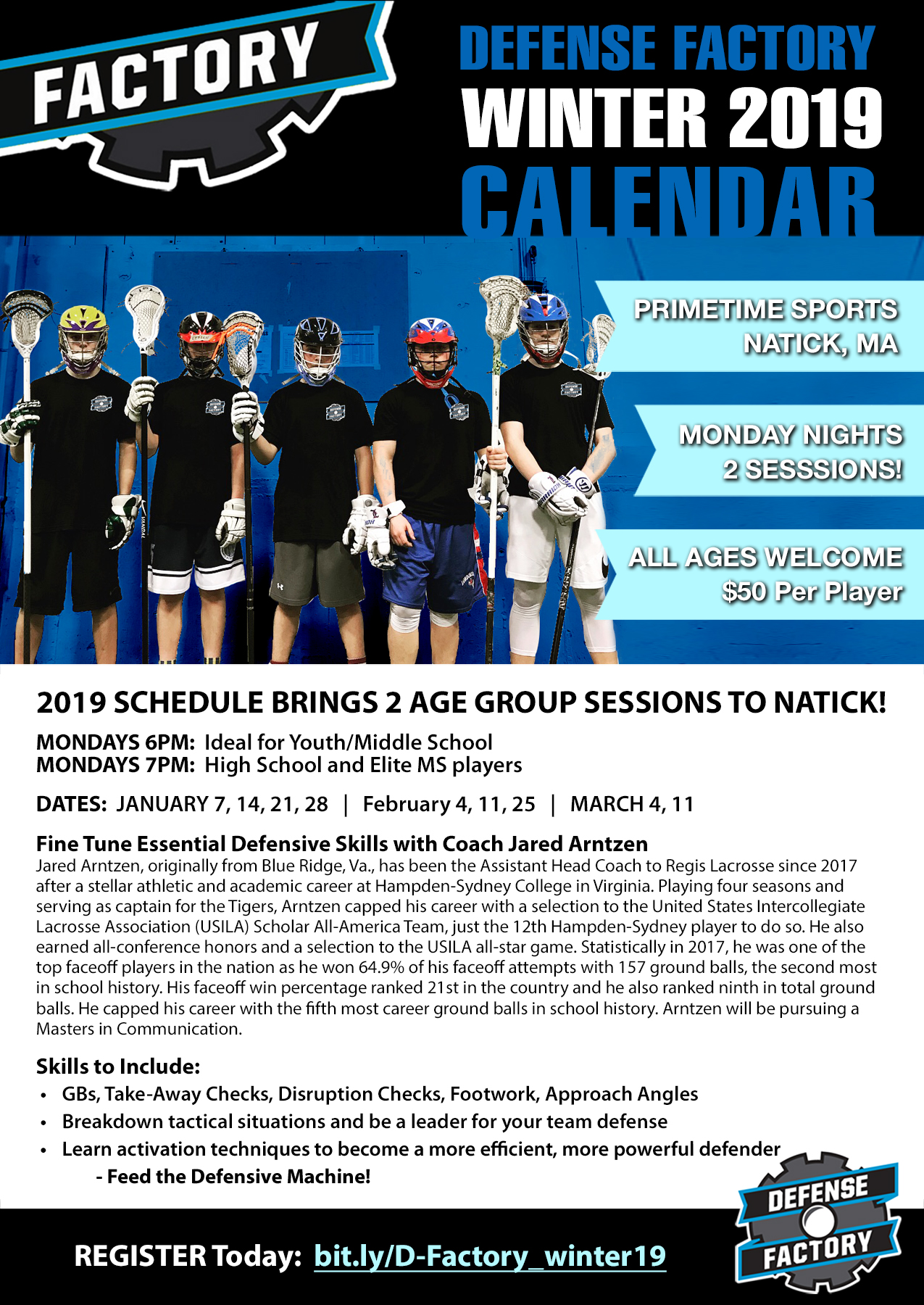 Dear Players, Parents, & Coaches,
Coach Jared Arntzen, Regis Lacrosse Assistant Coach, and certified strength trainer will be teaching how to build a solid foundation for any level defender. Perfect your technique for better and more efficient footwork, approaches/angles, stick checks, ground balls, creating a pressure take away situation, stickwork, shooting, and transition offense from the defensive end of the field. Join us every Monday at Primetime Lacrosse...
We will be teaching advanced technique and essential defensive skills including GBs, Take-Away Checks, Disruption Checks, Footwork, Approach Angles, Punch/Drive/Squeeze, Transition Defense/Offense and more. We take a ground up approach, learning to move efficiently, adding speed to our decision-making and building confidence in game-simulated situations. Every session will be different incorporating Technical Skills, Tactical situations, Conditioning/Body training, and Mental Performance cues to play harder and faster. At the Factory, we build Defensive Machines!
YOUTH/MIDDLE SCHOOL (6:00PM-7:00PM)
HIGH SCHOOL/ELITE MIDDLE SCHOOL (7:00-8:00PM)
Dates as follows: