Register
Jacksonville Weekly Faceoff Training Lacrosse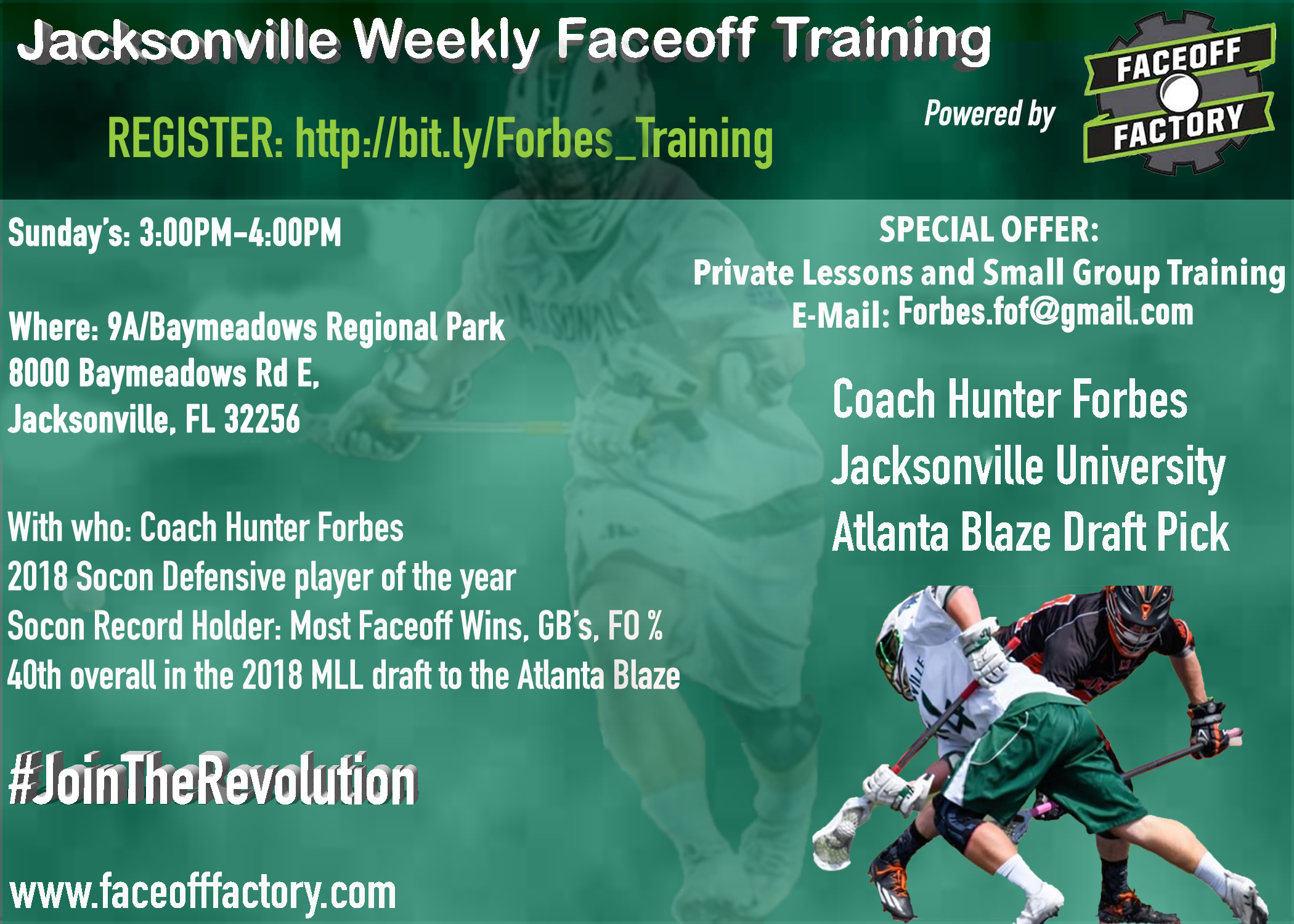 Dear Players, Parents and Coaches;
Face-Off Factory will be holding group training sessions on Sunday's throughout the Fall at 9A/Baymeadows Regional Park. Training is open to ALL ages from beginner to advanced level. We will focus on maximizing technical efficiency, footwork, counters, and will spend a significant amount of time working on live repetitions and tie-up situations. The session will feature coaching Coach Hunter Forbes.
Coach Forbes was the Southern conference record holder for: Career win percentage (61%), Career ground balls (301), Career Faceoff wins (589), Season win percentage (70.3% 2018), and season ground balls per game (10.6). Coach Forbes is currently a Graduate Student at Jacksonville University and was Selected 40th overall in the 2018 MLL draft to the Atlanta Blaze.
Address:
8000 Baymeadows Rd E, Jacksonville, FL 32256

The cost of each session is $40. Please register online or bring cash/check made out to Cash.
If you have any questions, please contact James Angelicola (Director of Operations) at 315-256-6106.
Thanks and best regards,
FACE-OFF FACTORY
Email: info@face-offfactory.com
Website: www.face-offfactory.com
Like us on Facebook: https://www.facebook.com/TheFaceOffFactory
Follow us on Twitter and Instagram: @FaceoffFactory